Making Do Doesn't Mean Less
|
DIY Tiny Handmade House, The Portland Way!
"For years we've been daydreaming about building a little house one day. Then we finally made it happen – using our own two hands and with the help of some great friends. We had a vision in mind, but a lot of the details came together as we built, based on what materials we had available to us."
Lauded to be "completely charming" and 'the perfect urban getaway", this modern rustic home nestled in the bike-friendly neighborhood of N. Williams Ave was designed and built by home owners Jenna and Michael (M+J).
The house is constructed and furnished from an eclectic array of reclaimed materials, squirreled away over the years, and now creatively reused and repurposed. The trim and shelves are reclaimed from an old shed that used to be on the property. The teak hardwood flooring and cedar shake siding are salvaged from high-end construction sites, and the wood-clad windows from a horse farm in the Oregon countryside. The kitchenette stove and refrigerator are sourced from the Hood River History Museum.
The two-story humble dwelling provides 350 sq.ft of living space and sleeps up to 3, with a queen sized bed in the loft bedroom upstairs and a convertible couch in the main living space on the ground floor. The stand-alone unit has a dedicated street entrance into the private fenced front courtyard and a fully equipped kitchen and bathroom with a claw foot tub. Have a slice of DIY Portland from $130 on Airbnb.
Take a look through these images and tell us what you think on our Facebook page!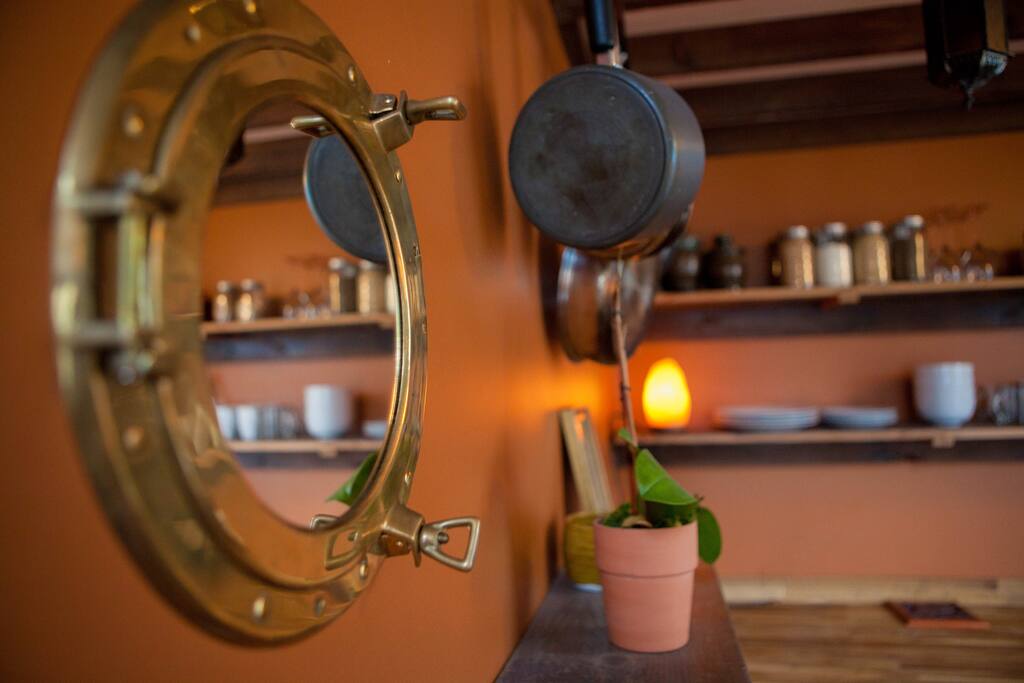 READY FOR YOUR NEW CABIN?
Click here
to find builders, cabin kits, plans, and designers in your area!